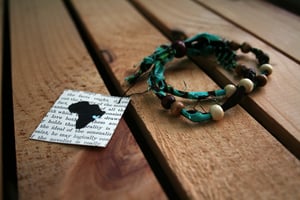 $

3.00
Made with fabric from Jinja, Uganda.
These bracelets are apart of the Living Hope Collection, bringing a little bit of Africa to your wrist. They are brightly colored turquoise with brown beads. You can choose the braided option, or the option shown in the photo.
Each one is slightly different, all handmade with love.